Wellbeing Experiences In Northern Slovenia
---
Vocational College of Hospitality and Tourism Maribor (VCHT)  is a member of numerous European hospitality associations that connect schools which offer similar study programmes. While the Hospitality and gastronomy sector are already well represented, the wellness and wellbeing part was until the spring of 2021 not addressed at all. In order to create opportunities for students of the Wellness management programme, a new competition was created within EURHODIP (https://www.eurhodip.com/competitions/) with the idea to provide a platform for students of wellness and wellbeing as well: #taste2connect.
The aim of the competition was to connect young and talented professionals in the field of hospitality, tourism and wellness and future workers, with the aim of acquiring practical competencies in their field of studies. Giving students a rich practical experience that will make it much easier for them to enter the labour market also stimulates the development of creative integrated products based on the principles of Generation Z, promotes European natural and cultural diversity, and emphasizes the principles of sustainable development and wellbeing through gastronomy tourism. The student team of VCHT Maribor designed a nice, fresh and sustainable wellbeing experience, based in Alpine Slovenia, on the ridges of the Pohorje mountain (https://www.youtube.com/watch?v=nsVu5GTdb14) .
Pohorje mountain ridge offers fantastic hikes in unspoiled nature, skislopes in the winter, mountainbike routes in the summer. Over 100 miles of trails lead will give you a wonderful view on the Austrian side on the north, and the Julian alps in the West, while relaxing at the lakes Lovrenška jezera (https://www.slotrips.si/eng/natural-sights/trip/938/Lovrenska-lakes).
The vision of Slovenia's Tourist Board is to promote Slovenia as "a green and boutique  destination for high-end visitors seeking diverse and active experiences, peace, and personal benefits. A destination of five-star experiences". In this student project, the group paid particular attention on sustainable tourism, a healthy lifestyle and wellbeing and gastronomic tourism.
Slovenia is first and foremost an outdoor destination. Local people favour active holidays, and you'll be invited – even expected – to join in. The list of activities on offer is endless, with the most popular pursuits being skiing, walking and hiking in the mountains, and increasingly, cycling. The wellbeing experience from this project was based in a micro-destination Lovrenc na Pohorju, settlement in the northern part of eastern Pohorje (40min away from Maribor, the 2nd largest town in Slovenia). Lovrenc has become something special due to its location over time. In addition to the typical economy, the monastery clergy also had a great influence on the region, taking care of the cultural and spiritual progress of the people of Lovrenc. Together they erected many sacral buildings that still stand proud, among them the Parish Church of St. Lovrenc, after whom the place was named.
---
Watch the video and enjoy the virtual wellbeing experience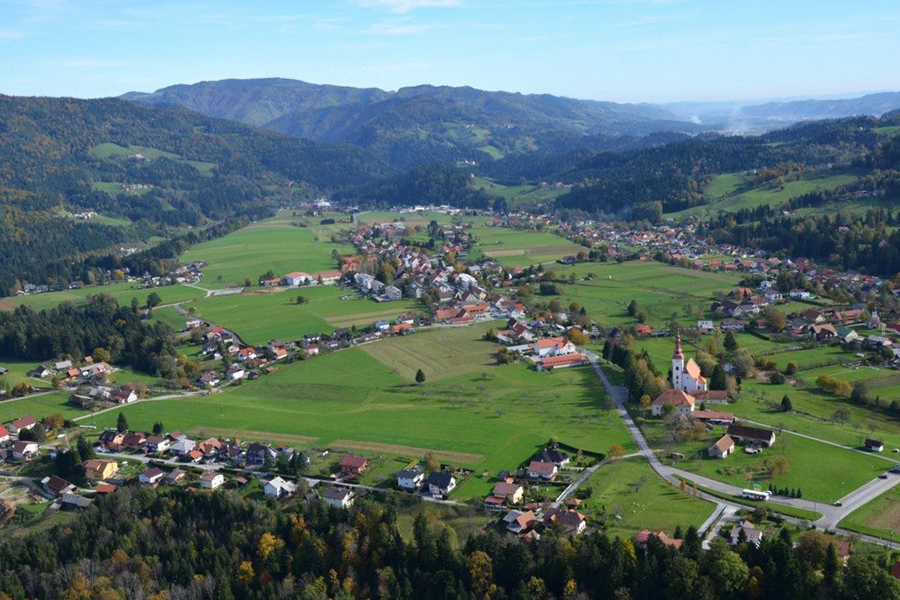 Foto: #taste2connect Team VSGT Maribor
---
The following itinerary is suggested for a real local, authentic, culinary and wellbeing experience: