Ireland Has Its Own Natural Unique Wellbeing Experiences
---
In this article we talk about how Ireland incorporates wellbeing tourism through its unique wellbeing resources. Some examples are provide but a more conclusive report is provided in the DETOUR Regional Audit of Ireland to provide a deeper understanding and awareness from an Irish perspective. In the same section you will see a similar Audit for Iceland, Azores, Slovenia and Scotland
Ireland combines its pampering with the nourishment of the island's natural resources, such as mineral-rich seaweeds, with cutting-edge treatments from around the world. Seaweed is renowned for its therapeutic qualities; marine cure therapy is one of Ireland's most famous indigenous therapies. The handpicked seaweed contains vital nutrients which are released during bathing, thus enriching, revitalising, nourishing, soothing and smoothing tired and damaged skin. Seaweed baths re-hydrate and moisturise skin, relieve psoriasis, acne and dry skin, aid back and muscular pain, ease rheumatism and arthritis and assist circulation. Seaweed is full of natural organic oils, therefore providing anti-ageing and anti-cellulite compounds making your skin vibrant as well as softened. Tiredness, tension, aches and pains slip away.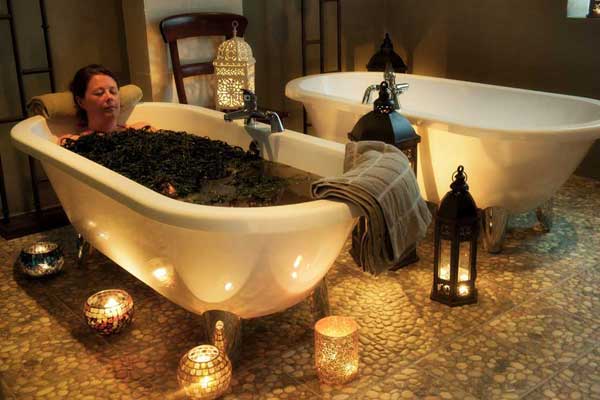 Voya, Strandhill, County Sligo is responsible for bringing the therapy to international attention with a cosmetics line, this day spa attracts 40,000 visitors every year. Voya's products and treatments are based around their famed organic seaweed oil, which is harvested by hand along the pristine Atlantic coast. There are facials and seaweed body-wraps, but the simple 50-minute steep in a tub full of seaweed in one of their private or shared rooms can be summed up in one word: blissful. There are other seaweed baths all over the island, including the Connemara Seaweed Baths in County Galway
---
Luxury Spa Breaks
---
The settings for these blissful breaks are pretty special and unique. It can range from an opulent castle dating back centuries to a very modern, super-glam boutique hotel.  Ireland's specialised retreats have dedicated spa experiences, such as Thalassotherapy, health spas, and seaweed baths. Guests can slide into some nourishing seaweed, steam in a sauna and let crisp clean air soak into every pore. Ireland's spas have been gaining attention worldwide.
The G Hotel is a five-star feast luxurious hotel in Galway city, designed by milliner Philip Treacy. ESPA spa situated over two floors with hydro pool, rain showers, rock sauna…
Cloisters Spa in Kerry's Muckross Park Hotel was anointed "Luxury Hotel Spa of the Year" by World Luxury Hotel Awards. Situated amongst 25,000 acres of pristine national park offers some unforgettable walks and bike rides through unbelievably beautiful scenery. A Gothic-inspired spa with monastic elegance, an extensive list of exclusive treatments and the Vitality Suite to activate muscles and stimulate the nervous system…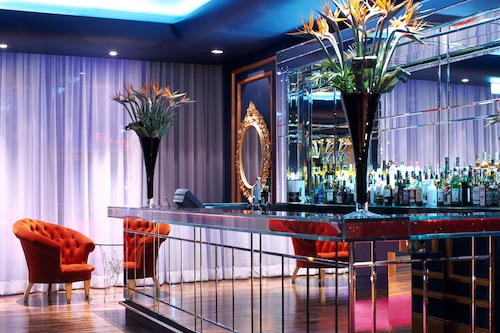 Cloisters Spa, Kerry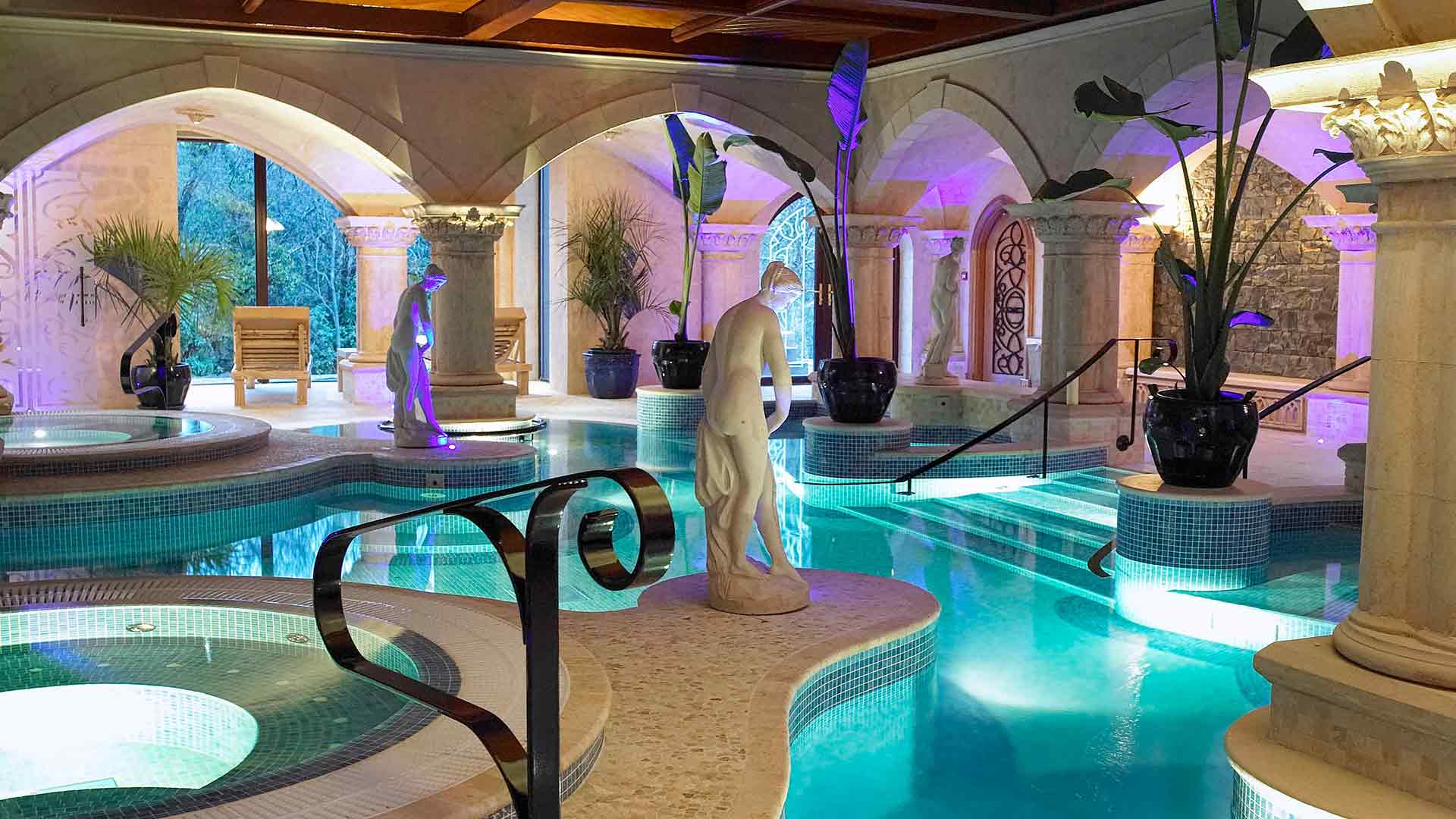 ESPA, G-Hotel, Galway
---
Digital Detox (Focusing on Accommodation)
---
More people are asking 'black-hole-resorts' to unplug, stand still, be present and just do nothing at all. The negative psychological and social impact of digital sensory overload and the impact it has on our brain and body is clear. Breaking free from devices by going on a digital detox helps us to become balanced and create healthy relationships and get the best out of our holiday relaxation by connecting with each other and disconnect from technology for a brief time. Here are some accommodation providers in Ireland who give you the chance to fully relax and enjoy the sights, scenery, fresh air and get the benefits of your well-earned break. You will return to work and home feeling invigorated and refreshed.
Harvey's Point, Donegal runs a 'Donegal De-stress and Digital Detox Weekend' with a meditation class, healthy cooking demo, woodland walks, breathing techniques and group discussions
Monart House, Wexford, guests can hand over their phones for safekeeping on arrival or store them in the privacy of their room if they fear going cold turkey. The spa is a "technology-free zone".
Silver Strand, Wicklow has a stunning little cove via Wolohan's campsite by the time you drive across the fields and descend the stone steps onto the sands, you will be out of reach of everybody…!
---
Specialised Wellbeing Retreats & Activities
---
 Unplug and unwind at the Creacon and Wellness Retreat in New Ross, Wexford. The award-winning wellness centre offers a slew of therapies and workshops to soothe your mind, body and spirit in tranquil surroundings. The centre offers massage, reiki, hypnotherapy, reflexology, acupuncture, acupuncture, auricular acupuncture, cranio sacral reflexology, organic natural facials, daily yoga, meditation and mindfulness classes…and more. It has specialised workshops hosted by local, national and international facilitators on all aspects of wellbeing.  Food is considered medicine and all food is prepared with seasonal ingredients from their garden.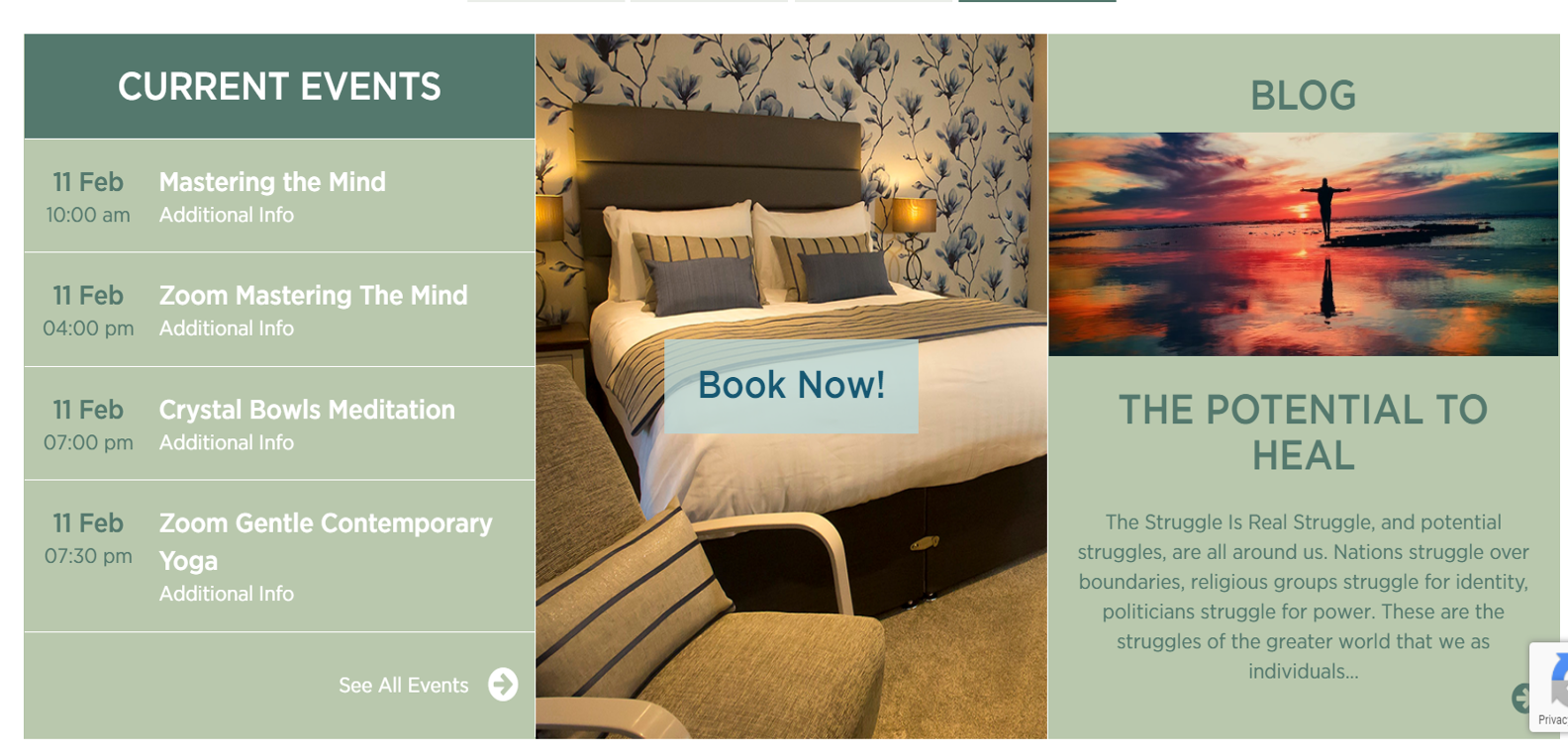 Meditation  In Cork, the Tibetan Buddhist centre Dzogchen Beara is off the beaten track and like nothing else in Ireland, a spiritual retreat with breathtaking views out over the Atlantic Ocean. Offers yoga, mindfulness and many other retreat types.

Dzogceh Beara, Cork
Monastic Pilgrimage In St Kevin's idyllic lake valley of Glendalough, the Glendalough Hermitage is a pilgrimage retreat that offers people the opportunity to experience the hermit way of life. Experience quiet, reflective restful days or silence and prayer.
Eco Retreat, Ard Nahoo. A little multi-award-winning yoga haven in the peaceful and hidden countryside of Leitrim. The Sunday Times London named Ard Nahoo in their top five retreats. This eco-retreat in the North Leitrim Glens Ard Nahoo, Leitrim mixes gorgeous surroundings with therapies and yoga.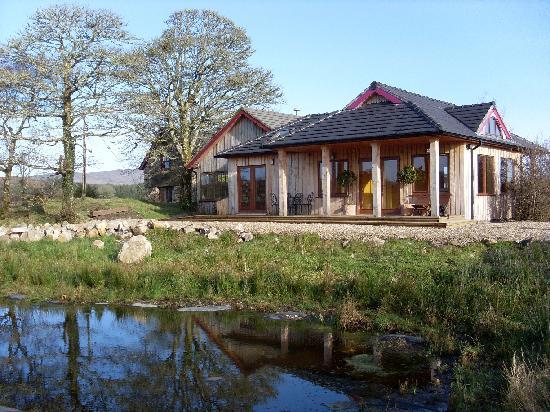 Other Healing and Wellbeing Retreats in Ireland providing therapies and courses in practices such as Shamanic, Reiki, Psychic Clairvoyant, Meditation, Ayahuasca Healing, Emotional Healing…and more.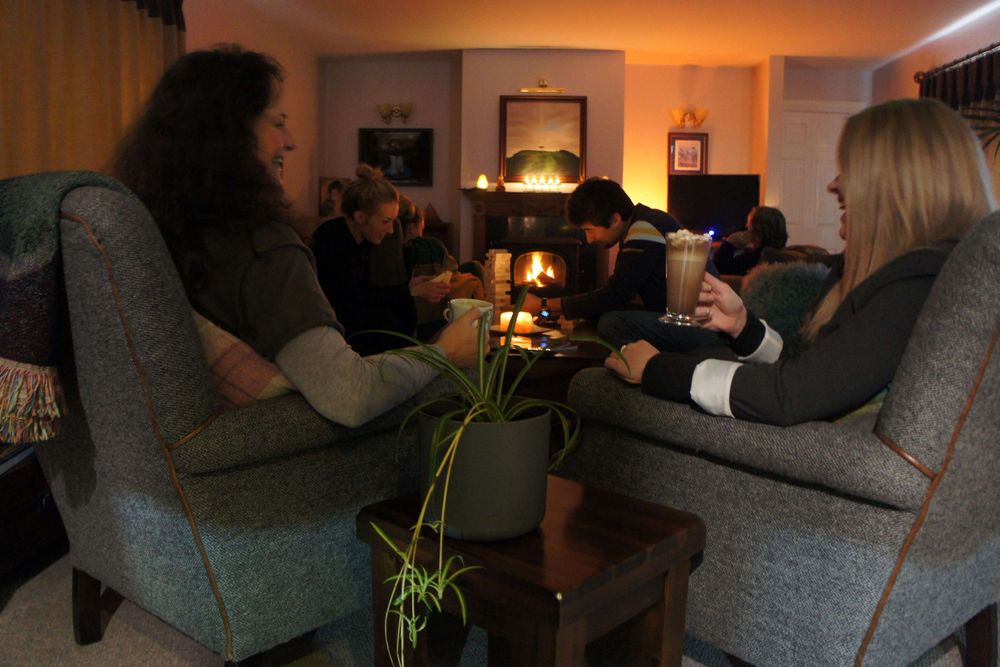 3 Day Yoga and Mindfulness, Wexford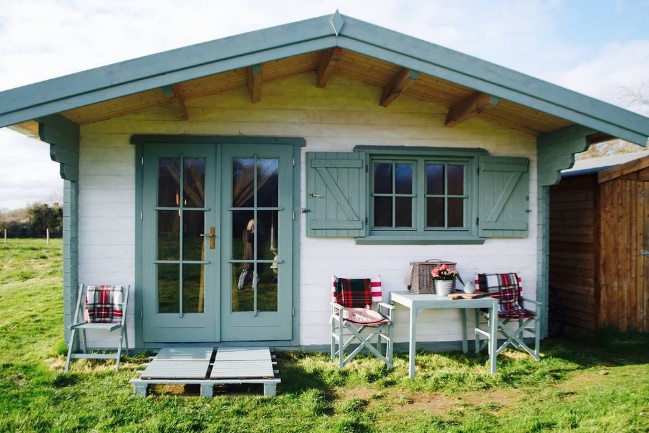 4 Day Couples Yoga and Nature Retreat, Galway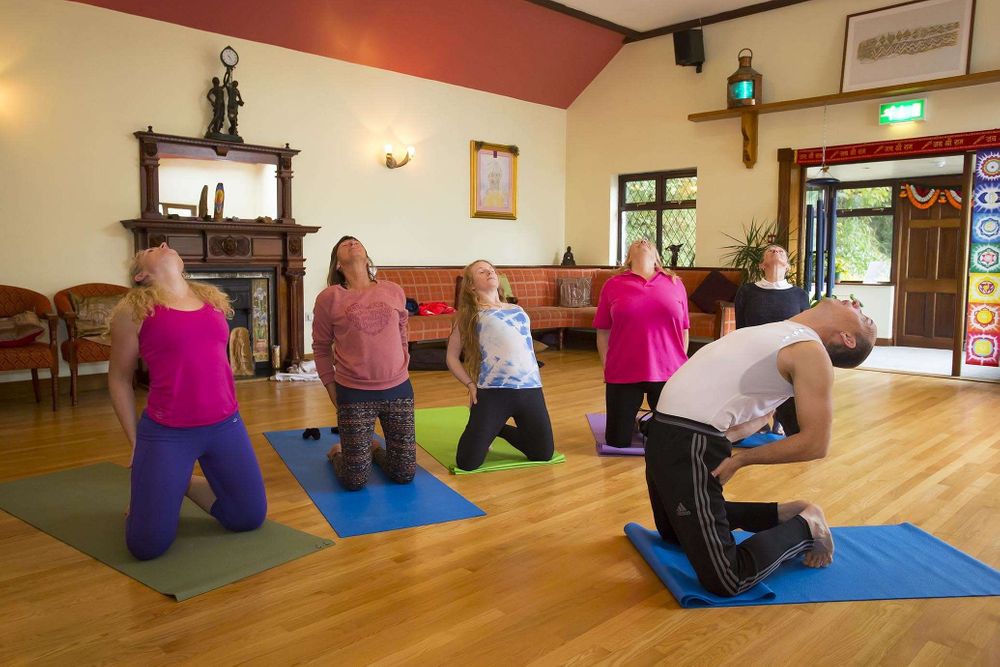 7 Day Transformational Retreat, Galway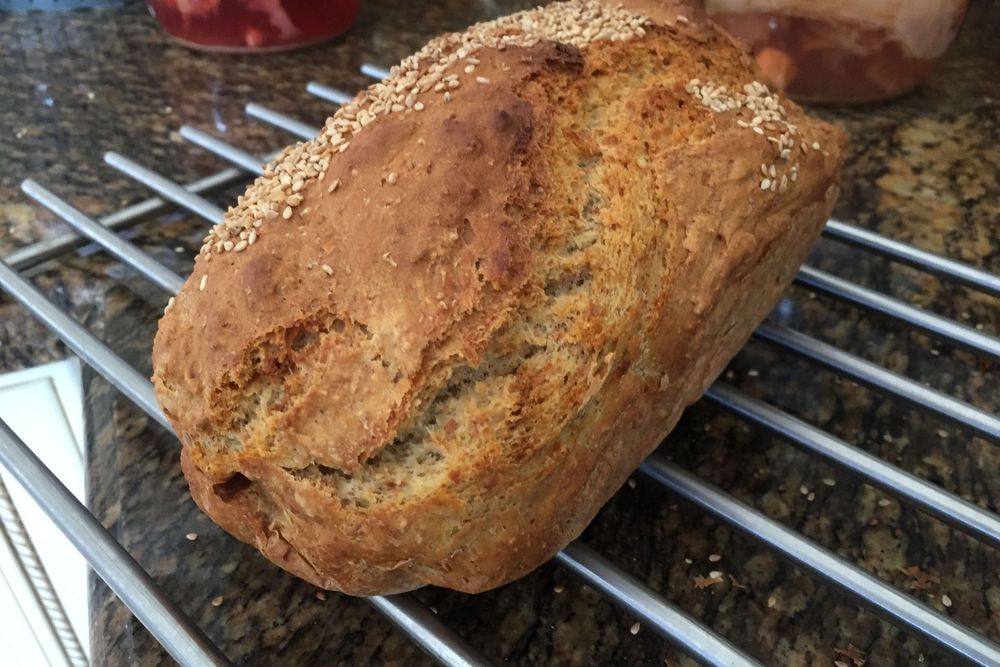 3 Day Juice Cleanse and Yoga, Wexford