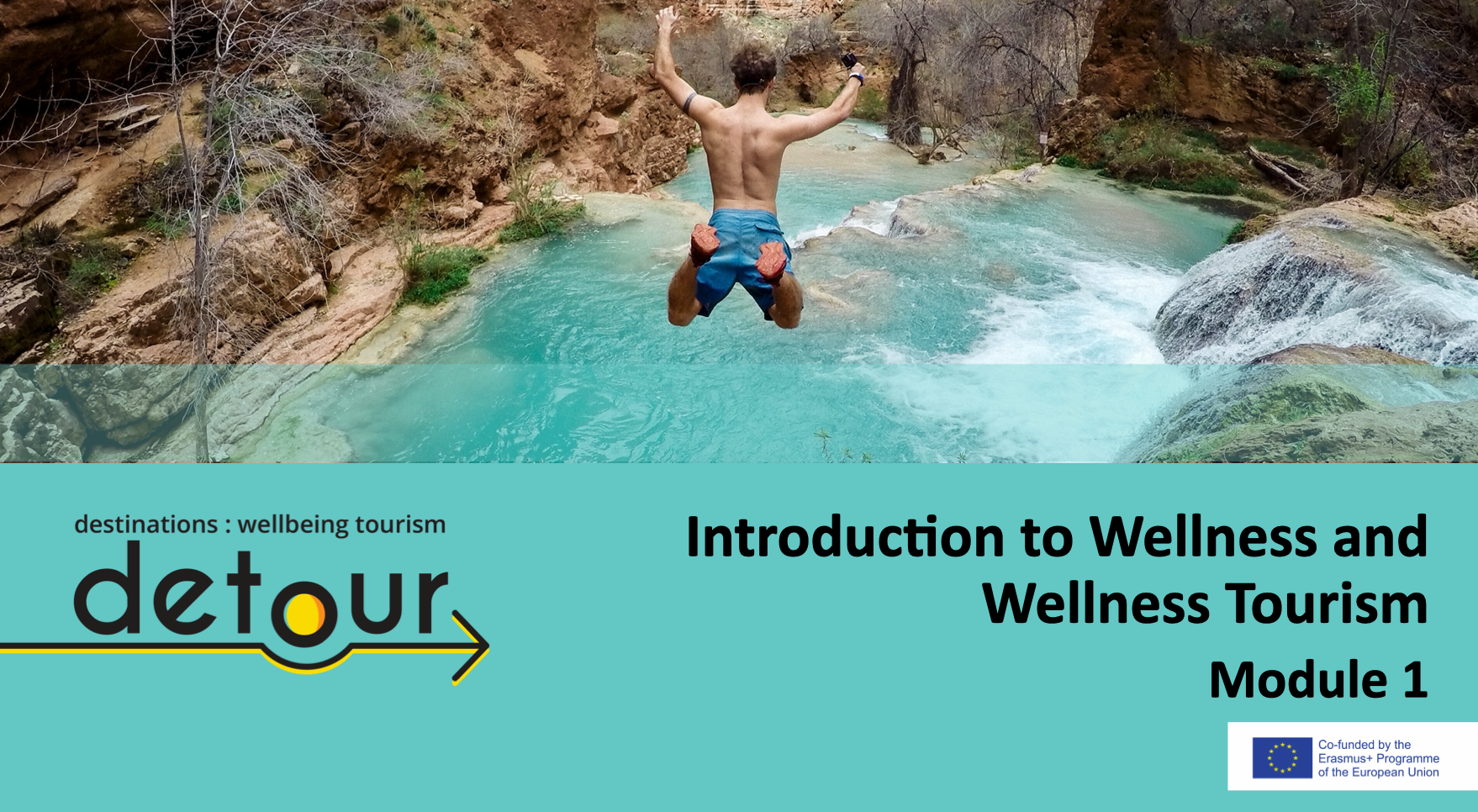 [Download not found]
Module 1
---
The Introductory Module 1 will teach you about the basic characteristics of wellness, tourism, and how to best fusion them together to develop a sustainable wellbeing tourism business. In this Module, the wellbeing aspect will be vividly presented and understood from the perspective of the SME.-, It will open a whole new world of potential business opportunities to you!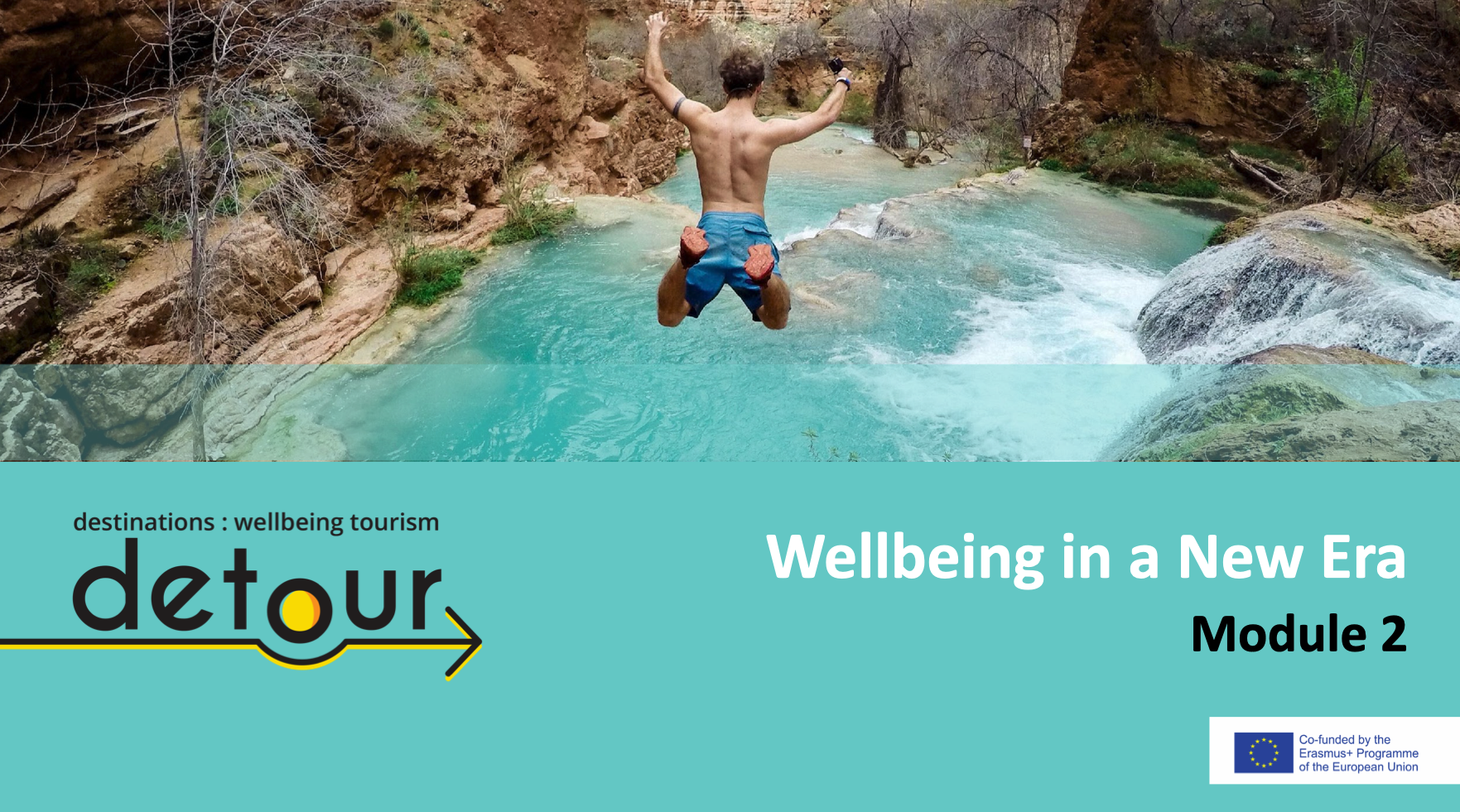 [Download not found]
Module 2
---
In Module 2, you will learn about the latest post-Covid trends in tourism and the factors that influence a tourist's well-being experience at a destination. It demonstrates how they can be immediately introduced into your daily business using practical examples; it will teach you why hospitality and the welcome greeting is important, this component is a huge part of the tourist's overall well-being experience.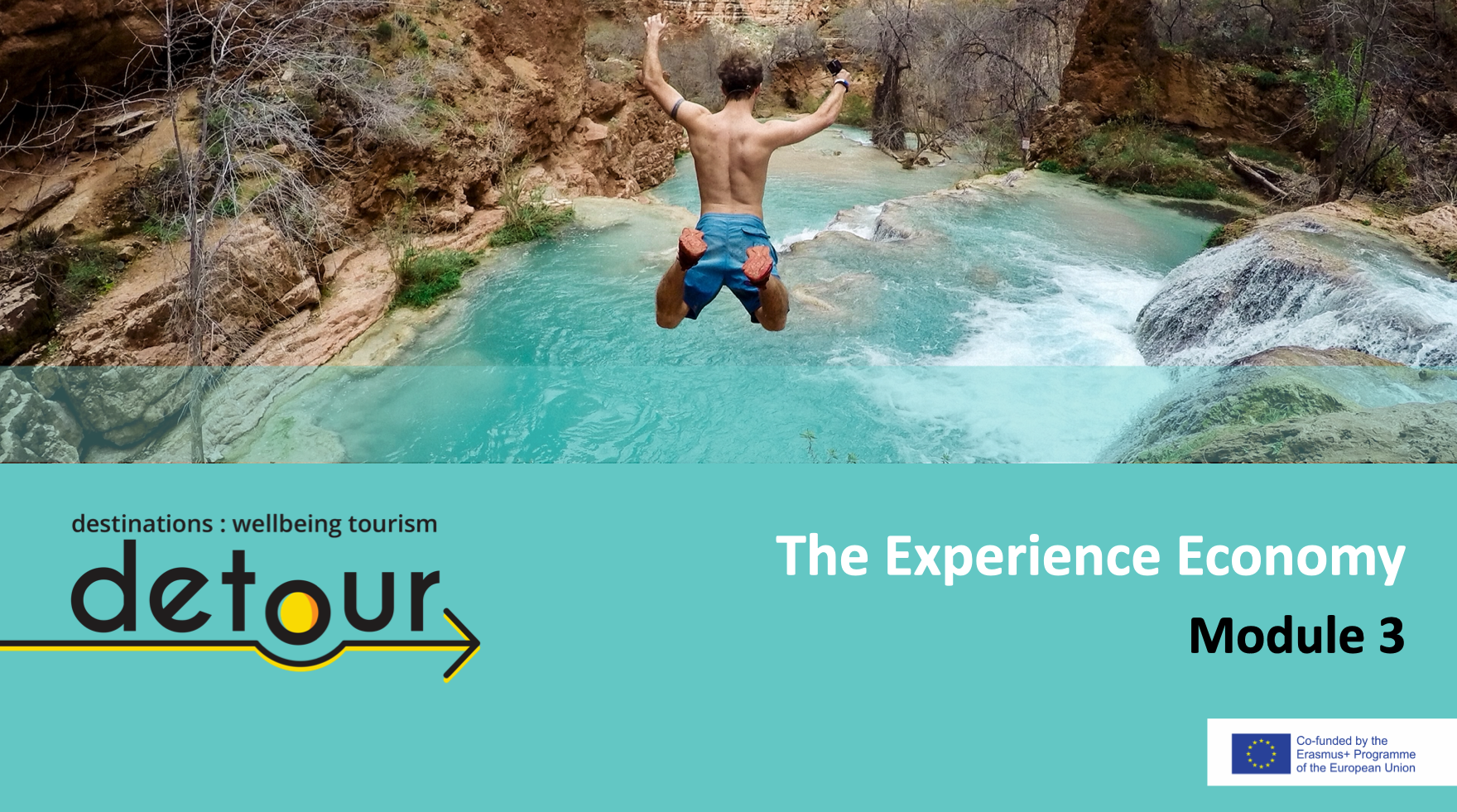 [Download not found]
Module 3
---
In Module 3 you will learn about the concept of the experience economy, which will help and guide you in the design and planning of the tourist experience at the destination level. You will learn about the economic value of the experience as an added value to your product, you will learn how to design and plan your own experience(s) for tourists in your destination.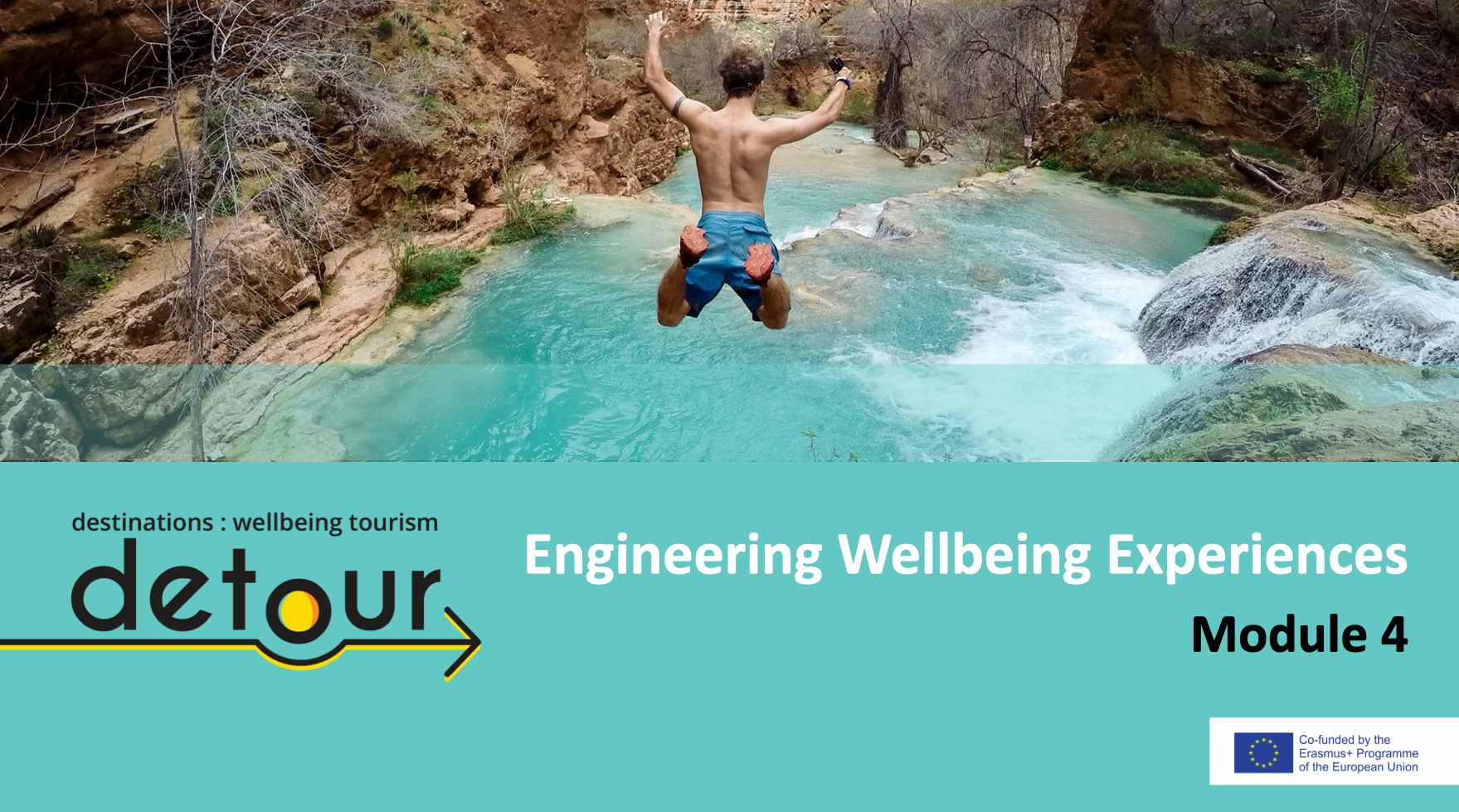 [Download not found]
Module 4
---
In Module 4 you will learn to recognize the priority high-demand well-being tourist's needs they require to relax and get away from everyday life, including how to destress, reconnect with nature and their body, mind and soul in different ways. Storytelling is a powerful way and can be delivered through multiple different tools to communicate your product offering and ensure potential visitors are aware of your unmissable experience! In case you don't know: Stories are a known new phenomenon that works well to sell your experiences allowing you to reach potential visitors hearts, minds and souls – see just how easily this can be done in this Module!
[Download not found]
Module 5
---
Module 5 brings you to the next stage showing you how to prepare a concrete plan or a map of the guest experience and how to plan key 'meeting points' , prepare scenarios for different types of customers so that you can be professionally prepared for them and be in a position to constantly improve the quality of your service The answers are provided in this Module.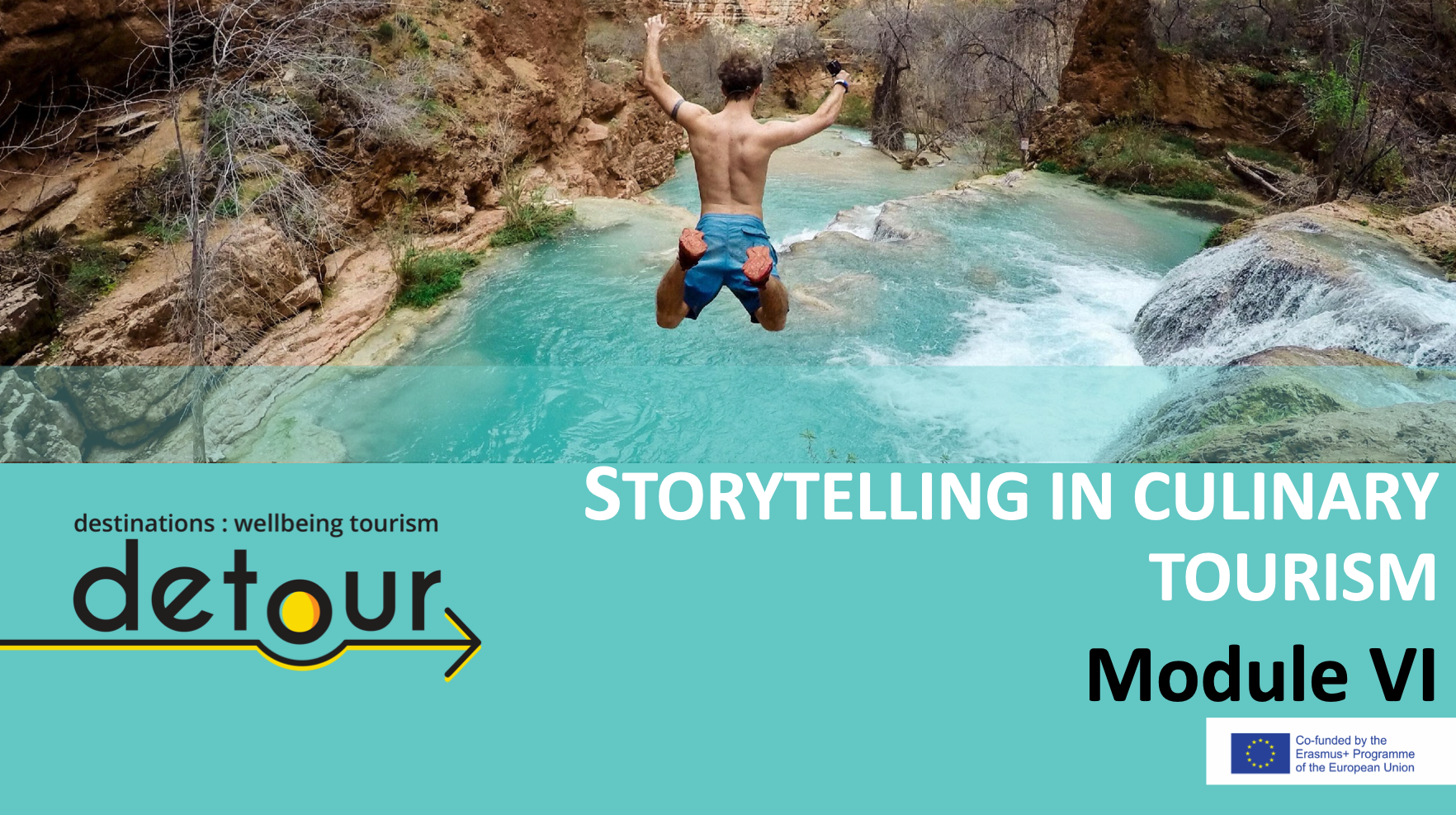 [Download not found]
Module 6
---
Module 6 brings you onto a topic that can be implemented and developed across most well-being tourism businesses, the topic of food 'Storytelling in Gastronomy' – how to communicate what your visitors need as part of any well-being tourist offering – delicious food! This Module provides loads of resources and examples of good practice with the support of destination stories so you understand how to communicate with conviction and umph! ! Take a look at the contents and find the best practice that resonates with you and your business!
[Download not found]
Module 7
---
Module 7 shows you how to plan your steps wisely on your entrepreneurial journey and write your own successful entrepreneurial story in the field of well-being tourism! Take the first challenge identified in the Module which will suggest the first step to take that will make the journey easier and more successful for you!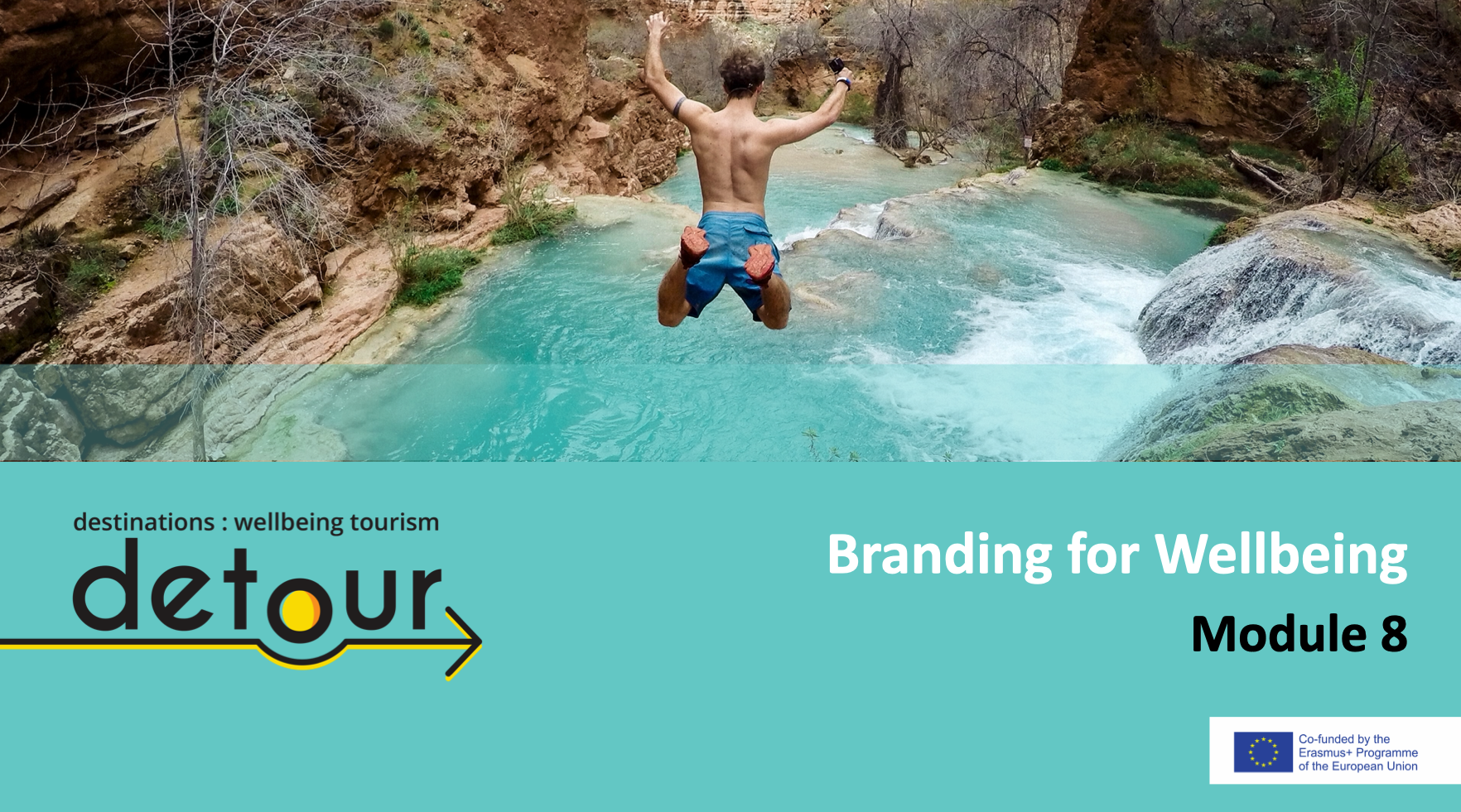 [Download not found]
Module 8
---
Module 8 brings you through a step by step process to build your brand using practical examples, you learn how to will build a strong and compelling reputation and make it strong and instantly recognizable to potential visitors!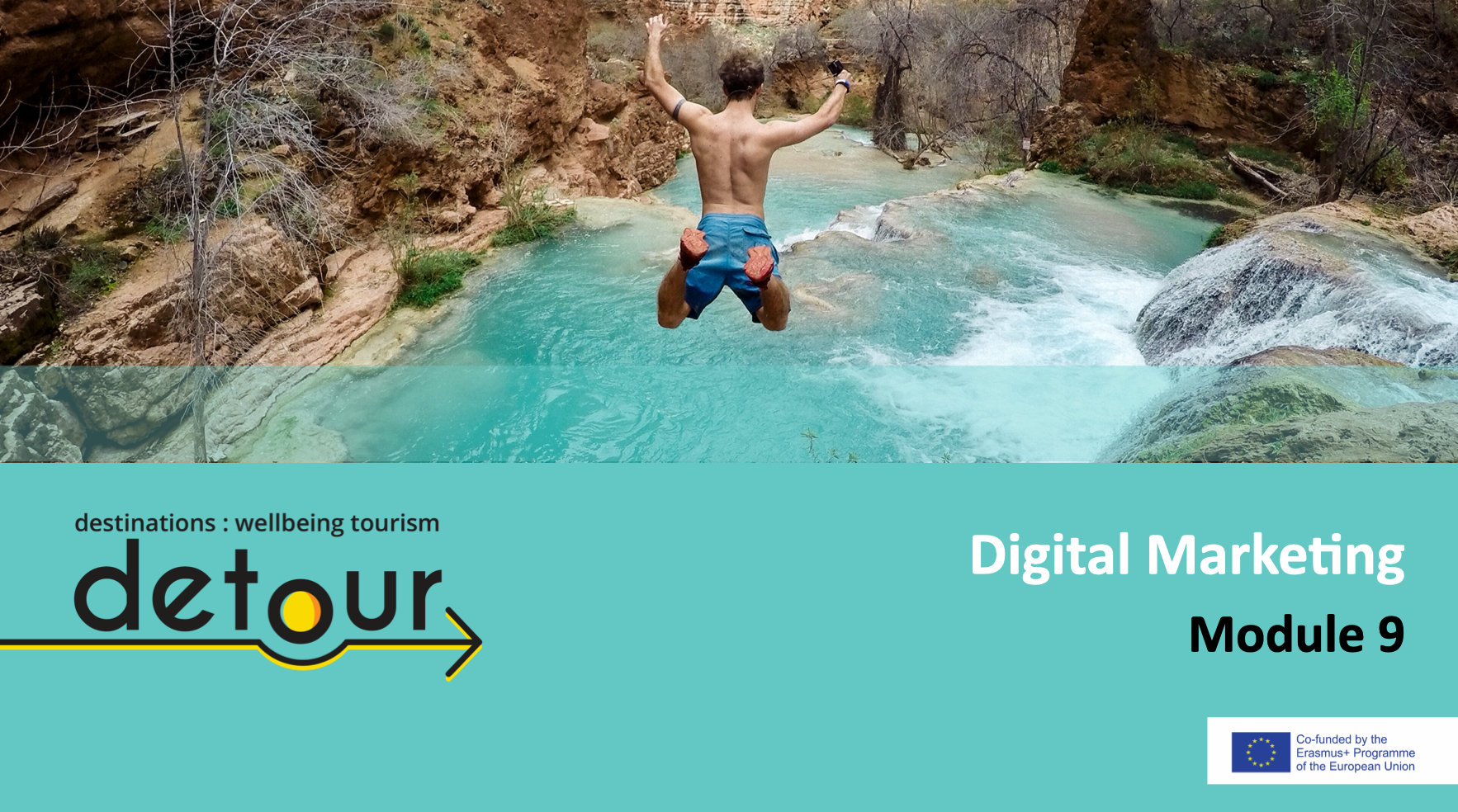 [Download not found]
Module 9
---
Module 9 will take you on the challenge of managing optimal online marketing in the simplest way possible – you will learn how to overcome potential pitfalls, learn efficiencies and best practice examples and do more with less and different types of content! Get ready to be inspired and armed with what you need to drive your business forward!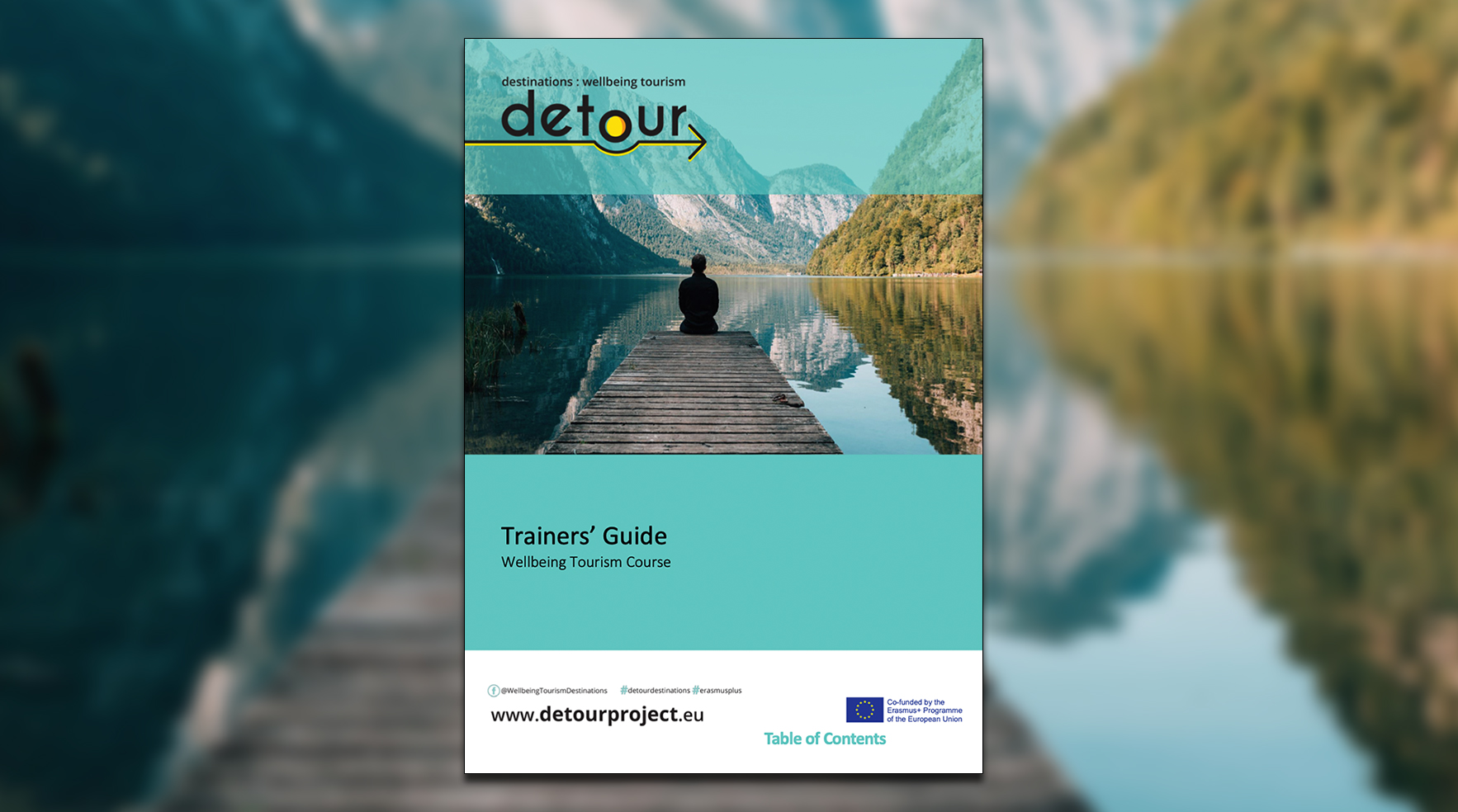 [Download not found]
Trainers' Guide
---
DETOUR is a project set to contribute to the development of wellbeing tourism across European regions. Beyond the development of several technical resources that can leverage new business opportunities in this sector, the project included the development of Open Education Resources (OER) and a full training course about Wellbeing Tourism. This curriculum is especially directed to tourism SMEs, but also to students, policy makers and other stakeholders that may be interested in nurturing the development of wellbeing tourism in their own region. This Trainer's Guide provides guidance on how to plan, prepare, deliver and evaluate this new course.