How the wellness industry is taking over travel
---
In the past few years, studies and researchers from Sociology have discussed that the postindustrial society is becoming increasingly dissatisfied with mundane and rational daily life. This dissatisfaction is as much self-directed (e.g., identity, stress, work overloads, loneliness) as it is socially-directed (e.g., anomie and the impacts of materialism and capitalism). This has led people to seek hedonic experiences, i.e., experiences that provide almost instant pleasure and respond essentially to biological needs. However, as socioeconomic dynamics evolve and new lifestyles emerge, health and wellbeing are gaining increased importance in daily routines. More fulling experiences and long-term benefits are being sought, not only on a daily basis but also during travel (GWI – Global Wellness Institute, 2020). As the post-Covid-19 tourism comeback is on the horizon, market analysis and forecasts restate the importance of wellbeing in the future of the sector.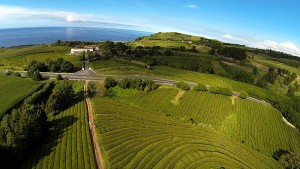 Travel (and tourism) is more about getting away from a place, rather than go to a place. It is often negating the predictability, the tedium and the routine experiences, responsibilities and even relationships from our day-to-day lives. It responds to the need to let go and relax, seek authenticity, understand our own identity, protect and nurture our health, and escape the pressures of our professional and social roles. Nevertheless, travellers today also look for ways to keep their healthy habits (e.g., eating, fitness, meditating) during their travels. Therefore, travelling is seen increasingly more as an opportunity for wellbeing. GWI, for example, states that wellness tourists are motivated by the desire for healthy living, disease prevention, stress reduction, management of poor lifestyle habits, and/or authentic experience.
This context has brought a stronger focus on self-development and personal growth. For this reason, transformative travel is on the rise, bringing along an increasing focus on physical, spiritual and mental wellbeing that is accompanied by a reconnection with nature and the search for an opportunity to "hit the reset button" – repurpose life, embrace the true self and achieve personal growth (SKIFT, 2018). This seems to be aligned with Pine & Gilmore's (2011) perspectives in what regards the evolution of the Experience Economy and the importance of personal transformation through meaningful experiences.
Another interesting trend that has been flourishing in recent years is slow travel. It is a form of travel that privileges hassle-free experiences, savouring the journey, immersion in the community and learning the culture. Instead of running around to check as many honey-pot attractions as possible on the list, slow travel is based on responsible and conscious connection with the environment, local communities and cultural features (like food, places, rituals, etc.). In the 1980s, the slow food movement started in Italy. It has gradually spilt over to tourism in many ways, including slow adventure. In 2018, the Adventure Travel Trade Association (ATTA) named slow travel one of the major trends in adventurous destinations, while Financial Times highlights that 2021 may be the year slow travel finally goes mainstream.
Online searches using the word "wellbeing" are increasingly growing since 2004, according to Google Trends. Searches peaked during the first Covid-19 lockdown. This strengthens recent claims that consumer behaviour in the post-Covid-19 will be different and will emphasize the search for wellbeing. Trendwatching.com listed 21 meaningful, trend-driven innovation opportunities for 2021. Three of those are directly related to wellbeing, namely urban wellbeing, transformational opportunities and product design for wellbeing. In regards to travelling, TripAdvisor's whitepaper "Beyond Covid-19: The Road to Recovery for the Travel Industry" explains how different economic activities related to the travel industry will be evolving, mentioning key trends like cleanliness, relaxation, safety, flexibility, transparency and trust, among many others. The World Travel & Tourism Council and the ATTA mention the outdoors as privileged settings for tourism recovery, while people look for safer, slower and nature-based experiences. Looking ahead to 2025, Skift highlighted 14 megatrends. One of them reads that "travel's new cadence is more, deliberate, introspective and soulful". This megatrend includes relevant mentions to wellbeing, slow travel and meaningful experiences. It is also worth mentioning GWI's 2021 global wellness trends, which reveal how wellbeing and wellness are increasingly entangled in many facets of life, including entertainment and events, food,self-care, diversity and inclusion, and, naturally, travel. Slow travel, mindful experiences and regenerative travel are identified as new buzzwords. Finally, Medicaltravelmarket.com's Top 10 Wellness Travel Trends for 2021 also bring to light many of the beforementioned trends for 2021, including slow travel, nature, relief from stress and anxiety, fitness, health, wellness breaks and eco-tourism.
---
On a general note, it is safe to state that wellbeing is much more than a trend in tourism. It is at the core of travelling and it is becoming increasingly more important for travellers. New opportunities are arising and the Covid-19 pandemic has emphasized new needs. Being able to grab these opportunities and securing competitive advantages in this regard can well be a way for a solid comeback after the sector's crisis.