Failte Ireland Supports the Potential of Wellbeing Tourism in Ireland
---
In this section we talk about how industry and government can support wellbeing tourism. Visit and explore how Ireland can formalise a Regional Wellbeing Tourism Action Plan here.  You will learn how Ireland can uniquely develop a regional wellbeing tourism destination with the support of local and national government, businesses and the wider community. In the same section you will see a similar Action plan for Iceland, Azores, Slovenia and Scotland
In 2008, Fáilte Ireland, recognised the potential of the wellness sector, by developing a categorisation system and platform for health and wellness offerings in Ireland (http://www.discoverireland.ie/wellness). Since then, the health and wellness sector has developed into a highly significant area of both domestic and international tourism trade. Since then the sector has largely broadened in scope from spa weekends and yoga retreats to activity-based and fitness-orientated holidays, providing increasing appeal to the emerging health-conscious consumer market.
As a result, demand for nutritionally balanced meal options has increased, thereby offering hotel, guesthouse, and local restaurant owners a unique opportunity to "Nutri-market" their menu offerings. Key to this process is the use of fresh, wholesome and locally sourced ingredients, prepared and presented with care, but also, as leaders in the sector are demonstrating, the provision of accurate nutritional and allergen menu labelling.
Failte Ireland has supported the nutrition and dietetic team at Healthpro Menu Mentoring®, to help a diverse range of Irish businesses to capitalise on the health and wellness market for almost a decade. Via their precise nutritional and allergen analyses, sophisticated menu and website labelling infrastructure, and dietitian-led menu advice, clients have been successfully attracting and maintaining a demographic of customers previously unattainable. For example, patrons with specific nutritional requirements, such as those engaged in sports or heavy exercise regimes, or those subject to clinically prescribed dietary intake or specific food allergies, are expertly catered for.
---
Failte Ireland launches 9th European Destination of Excellence EDEN Awards with the Theme Health and Wellbeing Tourism
---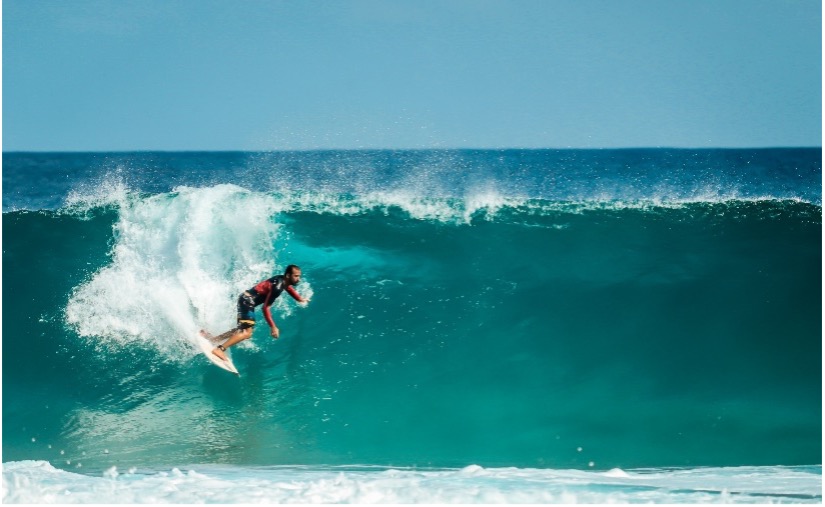 Failte Ireland launched the 9th European Destination of Excellence EDEN to find and investigate Irish destinations offering sustainable and well developed 'health and wellbeing', tourist experiences in their regions as a potential to grow visitor numbers.
Regions and businesses included those along the Wild Atlantic Way, Irelands Ancient East, Ireland's Hidden Heartlands, and Dublin that offer a variety of health and well-being tourism activities, including yoga and meditation, sport and fitness, and nutritional programs provided by various services and facilities from spa resorts to activity providers.
They identified highly valuable wellbeing tourism regions with different offerings to further develop and add to the Irish wellbeing portfolio. Two of the wellbeing regions are in County Sligo (one focusing on adventure and the other lifestyle wellbeing), Meath (adventure festival and event), and Leitrim (slow adventure)
Eligible destinations were those where the visitor density is low; where the tourism product has been developed using local and regional health and well-being tourism while protecting the environment and meeting the needs of visitors and residents; and where the tourism offer is managed in such a way as to ensure its social, cultural and environmental sustainability.
"Visitors are increasingly looking to connect with destinations and communities which offer authentic experiences through nature and local traditions and communities across Ireland are participating in many ways to harness these assets through tourism to deliver impactful social and economic benefits for their local areas. This year's theme of health and wellbeing tourism experiences will give those destinations offering an authentic health and well-being offering linked with their local culture and natural assets a chance to gain recognition for their experiences on the European stage and we encourage those eligible to apply."

Fiona Monaghan, Fáilte Ireland's Head of Activities
 The EDEN initiative aims not only to bring greater visibility to lesser-known but excellent tourist destinations, but also to help professionals and interesting localities to maximise their potential and develop tourism services in line with sustainable development principles.
---
Eligible destinations were those:
That is "small" or "emerging", "off the beaten track" and "nontraditional" (the visitor numbers rating from low to very low in comparison with the national
average). The national average is estimated to be 16,000 overnights
by overseas visitors per annum.
The specific offer should have been implemented at least since 2017.
That offers authentic tourism experiences.
That is represented by a Management Destination Organisation that has a capacity in sustainable tourism management.
That has local authorities with a capacity in managing their own destination in a way to ensure social, cultural, and environmental sustainability.
That shall have agencies, NGO's or authorities in charge to protect and promote the natural and cultural heritage with a capacity in adopting sustainable tourism practices.
Destinations that have a well-developed Health & Well-Being Tourism offering that is characteristic of the regulations
---
The four Irish Health and Wellbeing Destination finalists were:
Adventure Sligo & Northwest Wellness (Sligo)
Strandhill Community Development Association (Sligo) (overall winner)
Slow Adventure Leitrim (Leitrim)
Trim Tourism Network (Meath)
---
"We are delighted to announce the four Irish finalists shortlisted in this year's EDEN competition. These destinations offer a variety of health and well-being tourism activities, including yoga and meditation, sport and fitness, and nutritional programmes.

Fiona Monaghan, Fáilte Ireland's Head of Activities

 "The EDEN competition not only draws attention to emerging tourist destinations, but it also shines a light on businesses using sustainable practices to provide unique tourist experiences that extend the traditional tourist season'

Fiona Monaghan, Fáilte Ireland's Head of Activities
---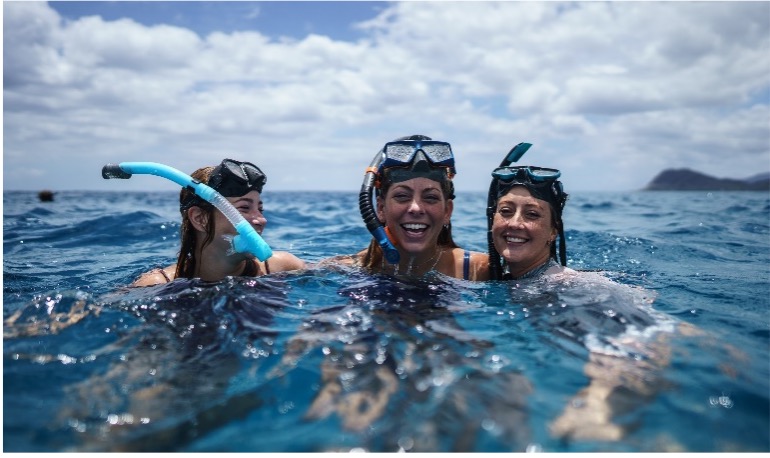 Strandhill European Award Winner for Best Health and Wellbeing Tourism Destination also integrate sustainable and climate change principles into all its well-being experiences such as the amazing local producer's food market (Strandhill Airport Hanger), the delicious eateries (Shells), sea trails (Seatrails) along Killaspugbrone route, surfing (Perfect Day Surf School), yoga (Soul Yoga Studio), its thriving cultural scene, and its iconic heritage sites into its wellbeing destination.
---
Association for Adventure Tourism (IAAT)
Ireland's Association for Adventure Tourism represents the outdoor activity sector and is considered a key driver to the recovery of Irish tourism, a point highlighted in the Tourism Recovery Taskforce (TRT) report that Activity Tourism contributes significantly to the physical and mental well-being of Irish people and our tourists.
https://www.facebook.com/WellbeingTourismDestinations